Lab News & Events
The Liu Lab extends a warm welcome to our new postdoc, Dr. Vijay Meli.
Congratulations, Frances!
The Liu Lab congratulates Dr. Frances McWhorter, Ph.D., on her new title! We wish her the best at her new position at FDA.
The Liu Lab joins Barack Obama in offering congratulations to Jessica Schlosser for earning her MS degree, and welcomes PhD student and CARE fellowship recipient Jessica Hsieh to the lab!
Thuy Luu wins CIRM Stem Cell Training Grant
Congratulations to Thuy for receiving a CIRM-funded Stem Cell Training Grant fellowship!
Liu Lab publishes in PNAS
Congratulations to Yoon Kim, the Liu Lab's first PhD graduate, for successfully defending her thesis on immunomodulatory biomaterials today!
Congratulations to Tim Smith, who was awarded the NSF Graduate Research Fellowship!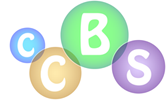 Frances will be presenting a poster at the 2013 UCI Center for Complex Biological Systems retreat at Universal Studios Hollywood. We'll see you there!